Rodney Miller for West Virginia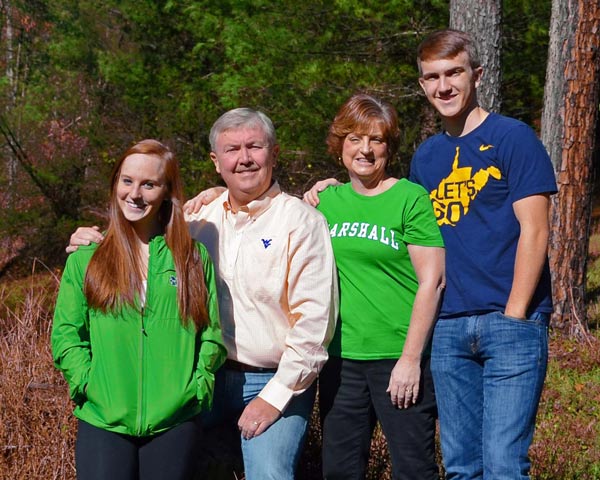 Learn About Rodney
Rodney Miller was Born in Madison, Boone County, West Virginia to the late Ardella and Delvin Miller. He grew up in Twilight in Boone County, the son of a coal miner.
He is married to Cozetta Miller and has two children, Jennifer and Michael
Graduating from Van High School, he went on to earn a Bachelor of Arts degree from West Virginia State University; Associate of Science degree from West Virginia University Institute of Technology and attended Marshall University.
Rodney Miller is a retired Sheriff and Deputy Sheriff from the Boone County Sheriff's Office where he spent more than 30 years protecting and serving the people of Boone County, and was twice elected as Sheriff serving two terms from 2005-2012.
He currently serves as the Executive Director of the West Virginia Sheriffs' Association Education. He was twice elected to the House of Delegates, once in 2016 and again in 2018.
Life Member of the National Sheriffs' Association
Past President/Lifetime Member of the West Virginia Sheriff's Association
Past President/Lifetime member of the WV Deputy Sheriffs' Association
Past President Boone County Lodge 120 -Fraternal Order of Police
Past WV State Trustee WV Fraternal Order of Police
Past President Madison Rotary
Life Member VFW Auxiliary Post 5578
Member of Odell Lodge #115 A.F&A.M.; Scottish Rite Bodies; Beni Kedem Shrine, ROJ Court 111; Boone Lodge #170 IOOF;
WV Wing Civil Air Patrol; Law Enforcement Officer of Year Award - WV State VFW; Boone County AFT;
Friends of Marshall; WV High School Soccer Coaches Association; HS Soccer Coach; WVU Alumni Assoc. -Boone County Chapter; Past President, Boone County Friends of Marshall;
Other Public Service; West Virginia Sheriffs Bureau of Professional Standards; Past Chair -
Governor's Commission on Crime, Delinquency & Corrections - Law Enforcement Training Subcommittee; West Virginia
Sheriff's Bureau; Consolidated Public Retirement Board; WV Investment Management Board; Past Cub Master Pack 392, BSA
Member of Madison Baptist Church, Madison, WV
As a trusted member of the House Judiciary Committee, Miller was appointed as one of only five bipartisan managers of the investigation and impeachment proceedings of the entire WV Supreme Court.